Stay Ahead with Secure Ideas' Penetration Testing Expertise
Discover Professionally Evil Testing as a Service, your trusted solution for ongoing advisory services, continuous penetration testing, and flexible testing solutions. Gain valuable insights into your organization's security posture and benefit from shorter procurement cycles, built-in project management, real-time communication, and a modern portal. Our expert team identifies vulnerabilities and provides actionable recommendations, helping you to proactively enhance your security measures and mitigate risks. Our service is structured into three distinct yet interconnected offerings: Advisory Services, Continuous Penetration Testing, and Flexible Test Credits.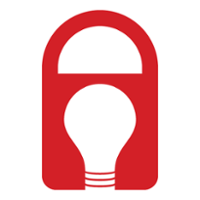 Advisory Services
Receive strategic advice and technical consulting on security measures, with credits towards penetration testing included. Ideal for organizations looking for expert guidance without the commitment of continuous testing.
Price: $12,000 / year
Credits: 5*
*to be used towards penetration testing within subscription period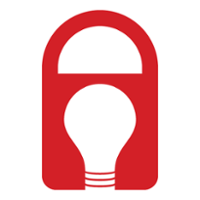 Continuous Penetration Testing
Includes all Advisory Services, plus monthly penetration testing over 12 months to keep your security posture proactive and adaptive. Perfect for organizations looking for regular, in-depth security analysis of their digital assets.
Price: $48,960 / quarter (after 15% discount)
Credits: 96
Term: 1 year**
** Credits are good for two years from the start of the contract.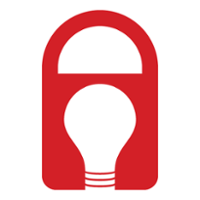 Flexible Test Credits
Get the full benefits of Advisory Services with the added flexibility of determining your testing intensity and focus areas. Ideal for organizations seeking a tailored, credit-based solution for their unique security needs.
Price: $2,400 / credit
Minimum: 20
Term: Credits are good for two years from the start of the contract.
What is a credit?
Simply put, one credit is equivalent to approximately one day of Secure Ideas consultant effort.
Targeted Solutions for Infosec Leaders
Professionally Evil Testing as a Service caters to leaders of infosec organizations looking for a reliable partner to scale their penetration testing and advisory services. Our three service offerings—Advisory Services, Continuous Penetration Testing, and Flex Services—enable continuous testing, flexible advisory engagement, and seamless integration into the Software Development Life Cycle (SDLC).

Key Features
Explore the powerful features that make our service the ideal choice for information security leaders seeking a dependable and flexible penetration testing partner. Our unique approach combines essential features and dedicated support, tailored to elevate your penetration testing program and ensure it meets the evolving challenges of today's cybersecurity landscape.
Kickstart Your Journey with Professionally Evil Testing as a Service
Embark on the path to enhanced information security by following our streamlined onboarding process. Secure Ideas makes it easy to begin benefiting from our Professionally Evil Testing as a Service, so you can start fortifying your security posture without delay.
Step 1: Review and Sign MSA
Step 2: Determine Service and Estimate Credits
Step 3: Scope and Schedule Engagements
Use Cases: Versatile Solutions for Diverse Security Needs
Professionally Evil Testing as a Service is designed to cater to a wide range of information security needs. Explore some of the most common use cases our service can address.
Scalable Penetration Testing
Expand your testing capabilities as your organization's information security program matures. Our Professionally Evil Testing as a Service provides a flexible team that can grow with your needs, ensuring that you have access to the right expertise and resources when you need them most.
Near On-Demand Penetration Testing
Access skilled penetration testers rapidly, providing you with the ability to assess your security posture and identify vulnerabilities efficiently. Our service allows for a faster response compared to traditional testing, enabling you to maintain a proactive approach to your information security.
Testing in SDLC
Integrate real penetration testing into your software development process, ensuring the security of your applications from the earliest stages. Our tailored assessments focus on the features in an epic or release, allowing you to identify and fix vulnerabilities early on, reducing the risk of costly breaches and downtime.
Begin Your Journey to Enhanced Information Security
Contact us now to learn more about Professionally Evil Testing as a Service and get started today.